Title: The Light, Equilibrium II
Series:
Equilibrium
Author
: Kate Thomas
Genre:
Paranormal Romance - New Adult
With the truth of Ellie's place among the Balance Keepers finally coming to light, training now begins. She must learn to harness the powers that are growing within her, some spiraling out of control. Confusion and frustration become her constant companions, as her search for answers does nothing but push her further from the man she's come to love.
David is The Light, the speaker of truth, the whisperer of good in the world. His desire for more than he can have with his new apprentice tears at the fabric of his own stability, bit by bit. He knows what the future holds — and just how damning it will be for Ellie if she's not prepared to handle it — but he's forbidden to help.
As tragedy becomes reality, will she reach for The Light, or run into the soothing arms of The Darkness?
MY REVIEW:
After I completed The Core, I felt anxious and nervous. What would happen in book 2? What didn't happen in Book 2?!
The Light is another amazing 5 star book by Kate Thomas. It picks right up where the first book ends. Ellie returns to New York from L. A. where she was on a business trip with David. You get explore the relationship between David and Ellie more as well as Victor's relationship with Ellie and her relationship with her brother. There are a bunch of interactions between all the characters that twist and turn the stories.
Honestly, I have been a bit disappointed lately in the books I had been reading. Fairly predictable with plot lines that are consistently done over and over again.
I was so excited when I read The Core that I was kept on my toes. And then The Light is no slacker in that capacity. I was literally saying out loud "Wait?! Did that really just happen? It really said that?" Amazing.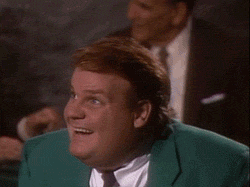 And the fact that her family back story gets more twisty, edgy, and shocking is the best facet for me. It could have been a bit more cut and dry I suppose to avoid those feelings(BORING), but Kate Thomas handled this exactly as one would hope it would be handled.
So wrapping up - it was an amazingly fantastic book that deserves a 5 star rating. (I mean any book that takes me away from my daily household duties is basically a hero in life.) But one that does it without me even noticing is even better.
And a special shout out to Kate Thomas (AKA Laurie Starkey) as I was given this wonderful book in exchange for a fair and honest review. I truly did a happy dance upon receiving it.
Author Bio:


With more ideas than one person should be allowed, she is blessed to have a muse that doesn't seem to take a vacation and more energy that one might consider healthy.
She is a CPA by trade, a church planter and entrepreneur at heart; however, writing and reading are passions she just can't help but indulge in.
I always like to try to figure out my author friends - especially ones that I love as much as this one. And what better way then a couple of top ten lists?!


Top 10 favorite Authors (from my teenage years until now)
R.L. Stine "Fear Street Series"
L.J. Smith "Vampire Diaries"
Stephanie Myers "Twilight"
Cassandra Clare "Mortal Instruments"
Cate Tiernan "Sweep Series"
Lauren Kate "Fallen Series"
J.R. Ward "Black Dagger Brotherhood"
Karen Marie Moning "Fever Series"
Becca Fitzpatrick "Hush, Hush Series"
And a list that is my fave of hers:
10 Things I'm Addicted to!
1. Hubby. The thing that I am most addicted to is definitely, by far my husband. He's ridiculously good looking, athletic, sensitive, loving, serving and puts up with me in ways no man should ever have to. He encourages me and lets me dream BIG all the time, quick to follow me anywhere and fast to remind me that I'm beautiful and loved. He's addictive in a million ways and I could list his name on all ten of these things, but that would make even me gag! :)
2. Coffee. I love coffee so crazy much that I've figured out lately how to have one cup of regular in the morning and then a few cups of 1/2 caf during the day and decaf at night. This schedule takes effort, but man is it worth it. I LOVE coffee, but not black. I need my International Delights Hazelnut creamer to go with it - like having a dessert. Starbucks is good and Seattle's Best is alright, but the things I can do with my Kurig? Lord have mercy.
3. PJ's. If I'm at home, I'm in my pjs. If you stop by on my day off, I'm in my pjs. If it's 3 in the afternoon, 10 in the morning or midnight and I'm at my house - you got it, in my pjs. Nothing says comfort and relaxation like getting into your pajamas as if you plan on staying awhile - a long while.
4. My Computer. I love to write and surf certain parts of the web. If I'm free I'll usually be typing away on some new projects, chatting with friends or tweeting until I have nothing more to say, which takes a looooooooooooong time.
5. Books. I love a physical book way more than I like my Nook. Don't get me wrong. The Nook is convenient, but I sure do love holding a book in my hand, putting notes in it or re-reading it and seeing the pages are worn from me reading it before. Nothing like snuggling down in the covers with a good - hold it in your hands - book!
6. Pizza. If I were on death row and they took an order for my last meal, it would be pizza and Mt. Dew for sure. I love pizza, the woodfired kind, but being in Texas that's a little rarer than one might expect. With that being the case, I'll take a thin crust supreme (no onions or peppers) from Pizza hut. LOVE IT. *is hungry now*
7. Vavoom Mousse. For some reason, this isn't popular anymore (whathappenedtothe90's?) My hair is kinky curly and I have to either put in mousse made from tire tar or use Vavoom. My sweet hubby (see addiction 1) has searched the city of Houston for this and finds it here and there, but mostly turns up empty. I walked into Ulta the other day and WHAT? It was there on the front display. I bought 10 of them and the girl looked at me like, "Who uses $150 of mousse?" Um me... I'm addicted.
10. Boy of my dreams that wears my ring.
Author Links:
Newsletter

|

Goodreads

|

Twitter

|

Website

|

Facebook
GIVEAWAY: