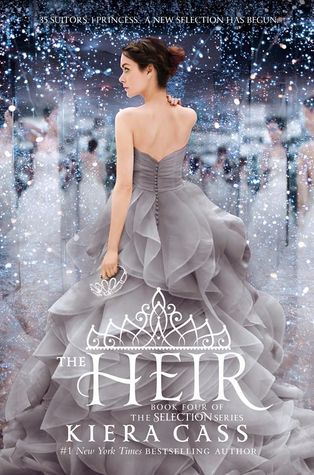 Princess Eadlyn has grown up hearing endless stories about how her mother and father met. Twenty years ago, America Singer entered the Selection and won the heart of Prince Maxon—and they lived happily ever after. Eadlyn has always found their fairy-tale story romantic, but she has no interest in trying to repeat it. If it were up to her, she'd put off marriage for as long as possible.
But a princess's life is never entirely her own, and Eadlyn can't escape her very own Selection—no matter how fervently she protests.
Eadlyn doesn't expect her story to end in romance. But as the competition begins, one entry may just capture Eadlyn's heart, showing her all the possibilities that lie in front of her . . . and proving that finding her own happily ever after isn't as impossible as she's always thought.
MY REVIEW:
Let me start by saying I am a huge Kiera Cass fan. I am not quite sure how I feel about her fourth book The Heir. Of course the cover is spectacular and all of those dress covers are beautiful. Everything a princess or queen should have and be. Whereas I need I immediately connected with America and Maxson, I do not feel that here. Eadlyn is the epitome of spoiled, privileged girl and she is an adult. Her world revolves solely around her and she couldn't care less whom she hurts daily - her brothers, her parents, her maid, the guards, the people who seem to always be there for her. I have to say she was frustrating and I wanted to reach into this book and slap her repeatedly. Now, my son who quickly grabbed the book from me upon completion asked if I will continue in the series. I explained to that it was a large cliffhanger so OF COURSE I need to complete the series. I just don't know if I will really root for her like I did for America. And I am aware I should not base one of the other, but I do. Still all in all a 4-1/2 star book but I can only do full star ratings so 5 it is.
About the Author: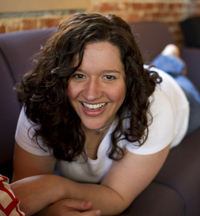 100 Things I Love: