I received this sweet book in exchange for my fair and honest review from the publisher.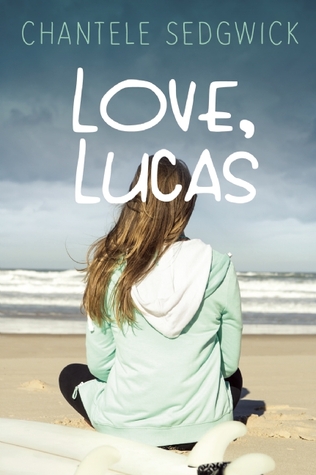 When Oakley Nelson loses her older brother, Lucas, to cancer, she thinks she'll never recover. Between her parents' arguing and the battle she's fighting with depression, she feels nothing inside but a hollow emptiness. When Mom suggests they spend a few months in California with Aunt Jo, Oakley isn't sure a change of scenery will alter anything, but she's willing to give it a try.
In California, Oakley discovers a sort of safety and freedom in Aunt Jo's beach house. Once they're settled, Mom hands her a notebook full of letters addressed to her—from Lucas. As Oakley reads one each day, she realizes how much he loved her, and each letter challenges her to be better and to continue to enjoy her life. He wants her to move on.
If only it were that easy.
But then a surfer named Carson comes into her life, and Oakley is blindsided. He makes her feel again. As she lets him in, she is surprised by how much she cares for him, and that's when things get complicated. How can she fall in love and be happy when Lucas never got the chance to do those very same things?
With her brother's dying words as guidance, Oakley knows she must learn to listen and trust again. But will she have to leave the past behind to find happiness in the future?
MY REVIEW:
This was a spectacular story. It has it's strength in its characters. Oakley is a girl who has suffered alot and cannot seem to pull herself out of this grief driven funk she is caught in. Enter a new place to change things up and a boy who wants to get to know her despite her funk. Her mother has now given her a journal that belonged to her brother whom she loved more than anything it seems. And through that and her new relationship with Carson, she begins to heal and be drawn out of that funk. I particularly found it very easy to read, very simple in its design, and very relatable. Some may find it too simple or too predictable, but I was even a bit surprised at times. I really enjoyed this one and will definitely be giving it a 4 star rating.
About the Author: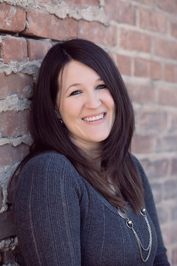 Chantele Sedgwick is a YA author, harpist, wife to one and stay-at-home mom to four. She loves happy endings, Kit Kats and judging by her book shelves, buys way too many books.