Title:
The Light – Equilibrium II
Author: Kate Thomas
Publication Date: May 26, 2015
With the truth of Ellie's place among the Balance Keepers finally coming to light, training now begins. She must learn to harness the powers that are growing within her, some spiraling out of control. Confusion and frustration become her constant companions, as her search for answers does nothing but push her further from the man she's come to love.
David is The Light, the speaker of truth, the whisperer of good in the world. His desire for more than he can have with his new apprentice tears at the fabric of his own stability, bit by bit. He knows what the future holds — and just how damning it will be for Ellie if she's not prepared to handle it — but he's forbidden to help.
As tragedy becomes reality, will she reach for The Light, or run into the soothing arms of The Darkness?
MY REVIEW


After I completed The Core, I felt anxious and nervous. What would happen in book 2? What didn't happen in Book 2?!

The Light is another amazing 5 star book by Kate Thomas. It picks right up where the first book ends. Ellie returns to New York from L. A. where she was on a business trip with David. You get explore the relationship between David and Ellie more as well as Victor's relationship with Ellie and her relationship with her brother. There are a bunch of interactions between all the characters that twist and turn the stories.

Honestly, I have been a bit disappointed lately in the books I had been reading. Fairly predictable with plot lines that are consistently done over and over again.

I was so excited when I read The Core that I was kept on my toes. And then The Light is no slacker in that capacity. I was literally saying out loud "Wait?! Did that really just happen? It really said that?" Amazing.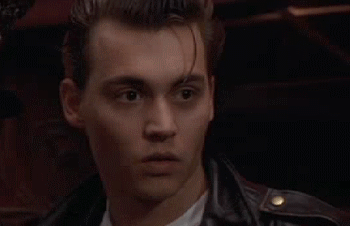 And the fact that her family back story gets more twisty, edgy, and shocking is the best facet for me. It could have been a bit more cut and dry I suppose to avoid those feelings(BORING), but Kate Thomas handled this exactly as one would hope it would be handled.
So wrapping up - it was an amazingly fantastic book that deserves a 5 star rating. (I mean any book that takes me away from my daily household duties is basically a hero in life.) But one that does it without me even noticing is even better.
And a special shout out to Kate Thomas (AKA Laurie Starkey) as I was given this wonderful book in exchange for a fair and honest review. I truly did a happy dance upon receiving it.
Kate Thomas, is the author of the upcoming Equilibrium Series, a five-book supernatural new adult series and the Resounding Series, and eight-book series, with plans for a few more series in 2015.

She is a CPA by trade, a church planter and entrepreneur at heart; however, writing and reading are passions she just can't help but indulge in. With more ideas than one person should be allowed, she is blessed to have a muse that doesn't seem to take a vacation and more energy that one might consider healthy.

She writes under the following pen names:
L.A. Starkey - Young Adult & Middle Grade Paranormal
Isabella James - Sci-fi/Fantasy