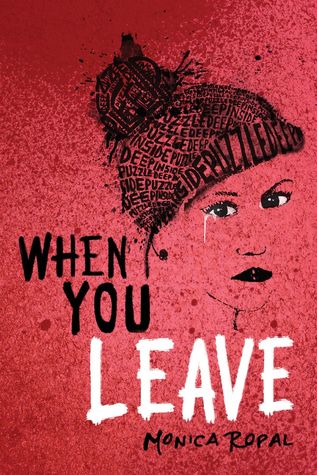 Synopsis:
Cass is positive that the people she cares about most will eventually leave her. Her father is gone, her mother doesn't notice Cass exists, and her best friend's battle with cancer was too close of a call. So when she begins her year at a wealthy new private school, Cass's plan is to suffer through it in anonymity.
However, when her cute locker neighbor, Cooper, shows an undeniable attraction toward Cass, keeping him at a safe distance isn't easy. Even though her Frogtown skater world and his do-gooder preppy one are so different, Cass and Cooper somehow mesh. And once Cass lets her guard down, Cooper is mysteriously murdered—thus proving her original theory.
When Cass's close friend is suspected as the killer, she isn't sure who she can trust anymore. Between investigating Cooper's murder and trying to understand what she really meant to him, will Cass even find what she is looking for?
Monica Ropal's tension-filled and emotionally-charged YA debut explores the issues of an outsider looking in, and her desperation to find the impossible answers. Why do people leave? And who will be next?
My Review:
AMAZING!!!! I really loved this story. The love story between Cass and Cooper was fun to read about - skater girl and preppy boy finding common ground and a love that fit them as a couple. And then he dies!!!!! And she decides to try to figure it all out - even trying to solve the murder herself basically. She needed to follow through on that quest as it was something she needed for closure. Just an amazingly written story too. It definitely kept my interest until the end. It was not just a mystery - it was a romance, mystery, coming of age story that many could wrap their heads and hearts around. I loved Cass' struggle and felt it to be very real. She had her home struggles (mom, sibling, etc) and she had her school struggles (be who I am or who I am suppose to be). Just brillant!! A definite 5 out of 5 star rating on this one!
Monica Ropal:
Monica Ropal lives in friendly St. Paul, Minnesota with her husband and three children—whom she lovingly refers to as her three-ring circus. In addition to writing and playing ringmaster, Monica also works as a hospice nurse. You can visit her on Twitter @MonicaYAwriting